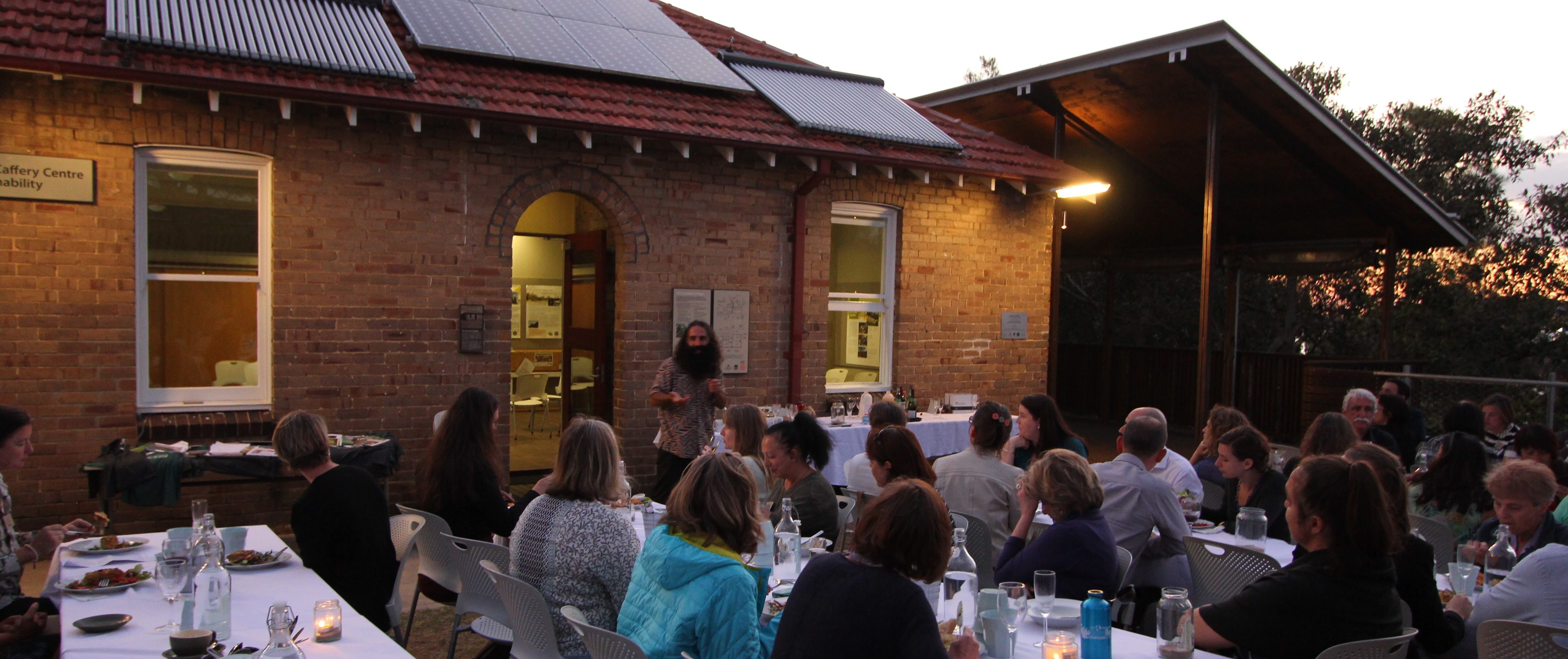 The 2017 Conference Program is still under development. In the interim you can download the program overview here. We look forward to bringing you the full program in the coming weeks.
Field Trips
The Bower Reuse & Repair Centre and Reverse Garbage
Location: Marrickville Community Centre
The Bower Reuse & Repair Centre is an environmental charity and social enterprise dedicated to saving usable items from ending up in landfill. The Bower collects, fixes, restores and sells furniture, bikes, household items and building materials. Every Wednesday, The Bower hosts a Repair Café, providing free assistance and advice for people in fixing their electrical items, bikes and timber furniture, and every quarter, a series of low-cost workshops 'Tricks of the Trade' are run to also provide hands-on education in basic carpentry and furniture restoration/repair/upholstery. Located in Australia's longest running community centre complex, The Bower's neighbours include other not-for-profit organisations including Reverse Garbage. We invite you to come along and visit us, and find out what services we provide!
Adventures in Wild Play at Centennial Parklands. Site visit to: The Ian Potter Children's Wild Play Garden.
Location: Botanic Gardens and Centennial Parklands
Come for a site visit to Sydney's first ever Children's Wild Play garden. This major project expected to open in Spring 2017 is the first of its kind in NSW. The space is designed to provide children with a unique nature play experience full of challenge and adventure in an urban environment. Enjoy a private tour through the garden led by the Parkland's Education team which will focus on Wild Play Garden Design and the links between Wild Play and Environmental Education.
The Habitat – visit this community nursery and garden and learn how to plant small bird habitat
Location: Habitat Network Ryde
Visit The Habitat community native plant nursery and food garden at 251 Quarry Road Ryde, learn about the nursery and our projects and participate in a short workshop showing how to plant small bird habitat.
The Koori Classroom: An outdoor cultural journey
Location: Sydney Olympic Park Authority
This outdoor field trip will journey through the Indigenous history and culture of the wetlands and woodlands of Sydney Olympic Park. Drawing on content from our NESA accredited 'Koori Classroom Professional Development Workshop' this living case study will demonstrate how school education programs at Sydney Olympic Park have been authentically infused with Aboriginal and Torres Trait islander perspectives – connections to country and place; Aboriginal history, science and knowledge traditions. We will include some practical activities from our Stage 1-3 school excursions: 'Lets go Walkabout', 'The Wangal Walkabout' and 'Bennelong and the Wangal' and explore the narratives used in our new Geography and Science programs.
Visit the Zoo via Sydney Harbour
Location: Taronga Zoo
Taronga's vision is "A Shared Future for Wildlife and People". The strategy for achieving this takes many forms. Your visit today will give you an understanding many ways Taronga achieves behaviour change and calls people to act on behalf of the wild in their day to day life.