Build our Divesity, Building our Power
A Listening Practice for building Diversity and Resilience in our work – introduction
 This workshop will demonstrate the power of listening to: build relationships, across diversity and to support our initiatives towards protecting and restoring our life support systems. There will be information components and processes to engage everyone's thinking and experience.
The climate emergency brings up many feelings about what is happening to our incredible planet.
We have feelings as we go to act to protect our environment. Yet we need to act.
For hundreds of years oppression has been part of our societies – hurting and separating people. We get divided by age, class background, gender, racism, religion… Oppressions and the divisions and hurts caused break our hearts and slow down our work. Yet when we have information and a process for healing from the hurts we are socially stronger, emotionally richer and more effective.
Social structures have confused us about who we really are and can be. When we do this work together we can make a difference.
Location: Room 5 - Workshop
ROOM:
Date: 03/10/2019
Time: 10:15 am - 11:00 am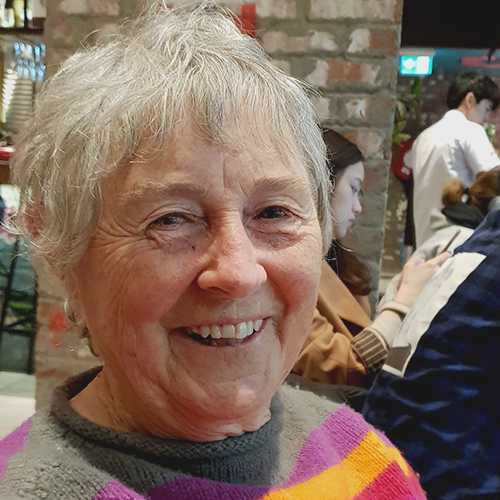 Sandy Wilder
UP